Today's post, whilst still bookish, is a little bit different to what I normally write. I thought some people might find it interesting to read about what an average week in my job in academic publishing is like. I know when I was considering moving jobs I couldn't really find much online in the way of an average day working in academic publishing, so I hope this might help anyone who is considering it, or maybe hasn't considered it yet! It will be a long post and could very well be quite boring, but I felt there wasn't much point in doing this if I wasn't going to explain things fully. Otherwise, it would have been a bunch of acronyms and terms that wouldn't make much sense to anyone outside of publishing!
For the past four months, I've worked in the small publishing department of a learned society that helps support and promote research in the humanities. Before this, I spent over a year working for a pretty niche independent trade publisher. I hadn't considered moving into academic publishing until I came across the job that I'm now in – like a lot of people first starting out in the industry, I first had my eye on trade fiction, the kind that fills my bookshelves at home – but I'm so pleased that I broadened my search and looked at academic because now I absolutely love it. I've missed academia a lot since finishing university so my new job has really bridged that gap, and there's a lot more to keep me busy than there was in my previous role.
Both of my jobs in the industry so far have been publishing assistant roles. That might sound vague and that's partly because it is, but in a good way! It means I'm not doing just editorial, or just production, but instead I get to do a bit of everything. It's a fantastic way of learning about all stages of publishing and introducing me to areas that I may not have known much about otherwise. It means my day can be super varied and whilst this little diary of a week at my job obviously won't cover everything I do, I hope it will give a good overview of an average few days in academic publishing, and explain some of the processes in more detail!
Monday
I'm starting this week with a non-typical day, attending an InDesign 101 course, courtesy of the unused training budget at work. It's a small class of friendly women, all of us from different industries, and it was interesting to hear what they each hope to use InDesign for in their roles. At lunchtime, I head out for a bite with my brother who works just around the corner and ramble on about everything I've learned so far. For the final part of the course, we're tasked with recreating an advert from scratch and I realise just how much I've picked up in such a short space of time. I'm really hoping that I can start doing some typesetting or cover design at work, thereby bringing some of the production side of things in house, even if it's just for a handful of our books.
Tuesday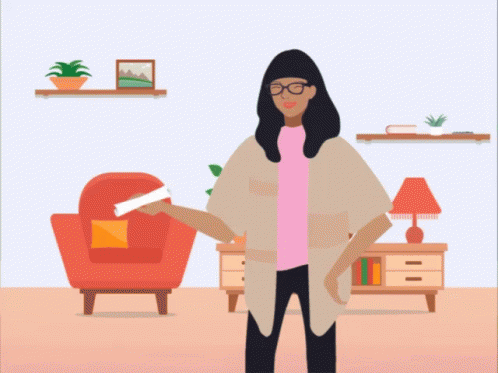 The first thing I do on Tuesday morning is head to my Trello boards. My whole working life (and bookish life) is on Trello. I have a general to do list board, which I check to see if there's anything left over from last week or due in the next few days, and maybe move things around to prioritise my tasks with the new week in mind. Then I have my weekly one-to-one meeting with my manager, which is a great opportunity for us to catch each other up on different things we're working on, plan for the week ahead, and throw ideas around.
After our meeting, I spend a couple of hours doing general start-of-the-week admin. I have more emails than usual because I was out of office on Monday, and I fire off a few quick replies and flag those that need more attention. One of these emails is a final manuscript from one of our editors – always exciting! Moving this into production is a fairly long task with lots of little parts, so I take lunch before getting stuck in as it'll likely take up most of the afternoon.
After eating lunch in the nearby park and realising too late that it's far too cold for this, I make myself a hot tea back in the office and settle in with this manuscript. Here comes a lot of information, so buckle up. First thing is to check that it's all there, for starters. Are there any images and have we been sent all of the captions and permissions? Have the editors provided us with their marketing form, and biographies of all their contributors? (I'll come back to these later today!) Once I've made sure I have everything, I send the editors a thank you email and explain what they should expect to happen in the next few weeks; introduction to their project manager and a schedule for proofs.
Because of the number of books we publish a year and how tiny our team is, most of the production of our titles is outsourced to project managers who enlist freelance copyeditors, typesetters, indexers and cover designers. We have a great relationship with the few that we work with, but my manager wants to see me take on a few titles of my own which I'm really excited about. We publish far too many books to do this with all of them, but production is my favourite part of publishing so I'm really looking forward to being more hands on with a selection of our titles. Before this manuscript heads out to a project manager, I need to get everything ready to hand over. The first thing to do is create the prelims.
Prelims
Prelims, or front matter, are the pages at the front of the book before the text itself starts. I won't go through all the parts of the prelims, but if you're interested, here's a pretty good explanation. I will explain a handful of them though, in the context of academic publishing.
The copyright page – pretty self-explanatory, and in fact the easiest part of prelims as they don't change too much between books. I just have to make sure the year of publication is right, the credit for typesetting and printing is correct (though at this stage the latter is left blank as we don't always decide on a printer until later on), and add in the ISBN. Our books are sold through a much larger academic publisher who provide us with a list of ISBNs we can use – we just assign the next available one from our list and they do all the technical stuff to get it officially registered.
Lists of Figures/Tables – these are also quite self-explanatory; they simply list the figure number and a shortened caption of every image or table in the book, so 1.1, 1.2, etc for those in chapter one; 2.1, 2.2 for those in chapter two, and so on and so forth.
A list of abbreviations – in academic publishing there are often multiple acronyms or abbreviations used so adding a list of these in the prelims gives the reader a place to refer back to.
The acknowledgements – again, self-explanatory, though this does differ from fiction where acknowledgements generally at the end of a book. This manuscript in particular actually thanks me – me! – in the acknowledgements. This is the first time I've had a book do this so I take a minute to soak it in… aaaand back to work.
Notes on contributors – for our edited volumes there are a few pages in the prelims dedicated to short author biographies about each contributor, generally summarising their academic experience to show that they have the necessary authority to be writing on the given topic.
A foreword – editors or authors might ask a distinguished academic in their field to write a glowing foreword for their book. With some of our more niche series which have their own editorial boards, the chairperson for that committee will write something about why this volume in particular is an important addition.
Still with me? I told you it would be a long one.
Most manuscripts arrive without front matter, or at least with it not in our house style, so it's up to me to get them ready for typesetting. I also add in any blank verso pages; verso being the publishing term for pages on the left. Recto is its counterpart – pages on the right. This is where you generally want title pages to fall and chapters to begin, so blank verso pages need to be inserted sometimes to make sure this happens. Typesetters will generally know when to do this, but sometimes I add blanks in anyway so I can get a clearer picture of where pages fall. The manuscript I'm working on today arrived with no prelims which is fine, but there's a lot of images in this one as it's about art history, so I spend a long time collating the List of Figures pages.
Once the prelims are done, I start filling out a handover document. This gives the project manager an overview of the book; the title, author/editor names and contact details, image instructions, and any typesetting instructions or things that the copyeditor should pay special attention to (for an explanation of the different types of editors, check out this post from Erin Wright Writing). For this title, I also make a special note to the copyeditor to look over the figure captions as their formatting is inconsistent between contributors. We do provide referencing guides to try and prevent this but it happens sometimes.
It's been a long afternoon (resulting in a lot of writing for this post, too!) but I have one more thing to do before heading home: send the editor's marketing form over to our larger publishing partner that I mentioned early. This is an easy one for me because the editor does all the work; writing a blurb and bio, specifying the disciplines and the audience the title is relevant to, and any potential events in the future that could coincide well with marketing. All I have to do is check it over, and send it off. With that, I'm finally done for the day!
Wednesday
I arrive at the front desk at the same time as a delivery of advance copies of one of our new titles, and so I try to juggle a heavy box of books, a coffee, and my handbag up to the office. After admiring the bright sunshine-yellow dust jacket of this newly printed book, I run one down to a team on the floor below; they like to have copies of our books to gift to visiting academics. Another goes to our archivist, who logs and files it in our building's library. We keep a couple for ourselves, but the remaining advances are sent out to the author with a congratulatory letter and order form for further copies.
Just as I finish up with the NBAs, I get an email from an author submitting the draft of their manuscript. Every draft manuscript is read by an appropriate reader; someone with the knowledge to determine whether the book is a) factually correct, and b) worthwhile. They guide the editorial board on whether the manuscript is suitable for publication. It has gone through a few assessments at the proposal stage already so chances are the result of this reading is just suggestions for revisions, or if it's really good, straight into production, but occasionally a reader will suggest significant improval, in which case it might go through this reading stage multiple times. We start looking for appropriate readers about a month before we expect the manuscript to arrive; it's a big ask of busy academics so it can take some time finding one with space in their schedule to read and report on a 120,000+ word academic book. Now the manuscript has arrived, I just send it over to the pre-arranged reader with some general guidelines, and ask that their report is returned within a few weeks.
NBAs, BIC codes, and metadata
Next, I have a few New Business Anouncements (NBA) to draft. This is a summary of the title for our marketing and distribution partner and pulls a lot of information from the previously mentioned marketing form, but is a little more technical, including page extent, trim size, and BIC codes. BIC stands for Book Industry Communication, and is essentially a huge subject list with matching codes, that easily tells a distribution partner what the book is about. The NBA is used to create the metadata for the book, which is what populates product pages on sites like Amazon. I've just finished doing a LinkedIn Learning course about metadata so I have a much better understanding about the necessity of as much detail as possible when it comes to filling out these NBAs. I have four NBAs to do this morning, and spent a little longer than necessary trawling the BIC codes list and marvelling at how specific some of the codes are.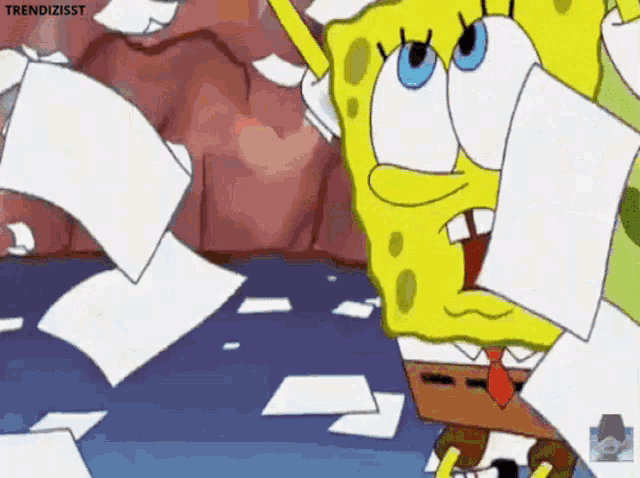 Once a reader's report is returned, it is sent to the editorial board along with the book's introduction for the final decision on whether we will publish it. This is what I work on after lunch. There's a board meeting in two weeks time, so I have to collate all the reports and manuscript introductions into one file, ready to be added to the meeting's agenda. As it's a lot of reading, we send these to the board in advance so that they can go over the material in their own time, with decisions discussed on the day. I'd been waiting for one final report to come in and now I have it, so I can get all of the reports out to the board. A couple of the members request paper copies, so I print and mail these out straight away so that they have plenty of time to read it before the meeting. This is only a fraction of the total material we have to compile and send to them ahead of the meeting after
we received a huge number of proposals in our last round of applications.
Research Excellence Framework
As the board only meets three times a year, sometimes the decision to publish is made via email discussion if there's a particular rush for the book to come out. This has happened a lot in the last few months, as this year is a REF year. To quote their website, REF, or the Research Excellence Framework, "is the system for assessing the quality of research at UK higher education institutions." Part of that assessment is made up of published research, so researchers are keen to get as much of their work as possible published before the end of the year so that it can be included in their REF application. REF assessments determine how much funding institutions get in the coming years, so it's really important for a lot of academics.
For the last hour of the day, I work on a kind of pitch to encourage academics to publish with us and some key messages we want to get across. This stems from a meeting I had a few weeks ago as the company as a whole develops new goals for the year, and whilst I've already got a little written up, it needs polishing before the next meeting.
Thursday
After a late finish last night – I went to see the musical Waitress with a work friend! – the first thing I do when I get into the office is make a coffee. I definitely need a helping hand waking up this morning! I spend a bit of time checking out the seminars at this year's upcoming London Book Fair. LBF is one of the biggest events in the publishing calendar, and where a lot of rights deals are brokered, but it's also great for learning more about the industry. I'm heading to their Research and Scholarly Conference on the Thursday, but I'm going to mooch around the day before too and want to get an idea of which talks I'd liked to see.
I run through my inbox and find a permissions request – someone wanting to use an image we published in one of our titles in their upcoming book. We have a standard permissions letter and invoice for this kind of thing, so after clarifying a few details with them (book format, print run, languages, etc), I send out the details with a payment request, along with the high resolution image. We usually get a couple of these a week, and for the most part they're straight forward and we're happy to oblige providing due credit is given.
Sending a book to print
Also in my inbox is a revised price estimate from a one of our printers that I've been waiting for. It's a good price, so I get an official order form together, called a print and bind order, or P&B. This rieiterates the specifications for the book, including page extent, paper, binding type and materials, as well as despatch instructions. I send it off to the printers, along with the final 'press ready' files; the text itself, the book jacket, and any foil blocking to go directly onto the hard case of the book. Even though it's going to print now, it will be a while before the book gets published. First we receive running sheets (unbound copies of the book) to check over, then the advance copies like I received yesterday, and finally all the finished books are dispatched to our distribution partner's warehouse. It's still another couple of weeks after that before the book is officially 'published' and customers start receiving copies.
I spend the rest of the afternoon mocking up a book jacket for one of our upcoming titles using what I learned in Monday's InDesign course. I'm pleased with how much I've learned, and what I come up with looks pretty good, but I think this time around I'll leave it to the professionals and maybe first try my hand at a jacket for one of our academic series titles that have a more templated design. My manager has asked me to mock up some spreads for an upcoming book we're working on though, so I'm looking forward to putting what I've learned to actual good use.
After I finish up for the day, I head down into one of our building's larger rooms for a public event – an incredibly interesting panel talk with a couple of our funded researchers – and afterwards I stop for a drink with some work friends. One drink turns into three and I don't get home until 11pm. Thank God tomorrow is Friday!
Friday
Our building is big and old and beautiful, meaning some of the larger rooms are often rented out for events or even wedding receptions. Today it's a fashion show, part of London Fashion Week, and when I arrive I dodge piles of chairs and racks of designer clothes, shimmying into the elevator and up to my office. A somewhat glamourous start to the day that my housemate, who works in fashion, is hugely jealous of when I tell her who the designer is even though the name meant absolutely nothing to me!
We published our quarterly magazine just before Christmas and this morning I've come in to a small pile of those that have been returned as undeliverable. After checking my emails, I log on to our contacts database and remove them from the mailing list. I get the feeling that today will be a Friday full of lots of little tasks which is always welcome after a busy week.
I spend some time updating one of my other Trello boards, one for all of our 2020/2021 titles. This only covers the stages between commissioning and production; mainly manuscript preparation and review processes. Currently we have 28 in the manuscript stages but only five in production, so the latter are much easier to keep track of without a board. We have a huge spreadsheet which tracks every stage of every title – over 100 active titles though most are in the writing stage. However, my Trello board works great for checking in on the most current ones at a glance. It's especially handy for my weekly one-to-one meetings with my manager, when I print a copy of the 20/21 titles Trello board so that we can easily see what stage each title is in and make note of any that might need a little nudge. There are a couple of authors I haven't caught up with in a while, so I fire off a few emails checking in on them.
For the titles that have gone to print, I send announcement emails to our press and digital teams to let them know of upcoming publication dates, and then I make my own notes on each book so that I can present them at the next meeting with the teams. I also jot down a couple of highlights for this week and plans for next week to share at our Monday morning stand-up meetings, where a few small teams under the wider umbrella of communications come together to share what we've been up to recently. It's good to get a view of what other people are working on and see if there's any opportunities for collaboration.
I use the quiet afternoon to get out of my office for a bit; refreshing the books display case in the lobby, topping up copies of our quarterly magazine around public areas of the building, and tidying the store cupboard ahead of a big office move around that is supposed to be happening in the coming months.
After two late nights the previous couple of days, I can't wait to get home and relax over the weekend.
I hope you enjoyed this little insight into my work life and academic publishing!