Welcome back to Friday's Further Reading!
If you missed my first post, you can check it out here, but basically what I'll be doing is sharing a handful of interesting reads I've come across in the past few weeks. These could be short stories, poems, posts from other bloggers, or news articles; bookish and otherwise.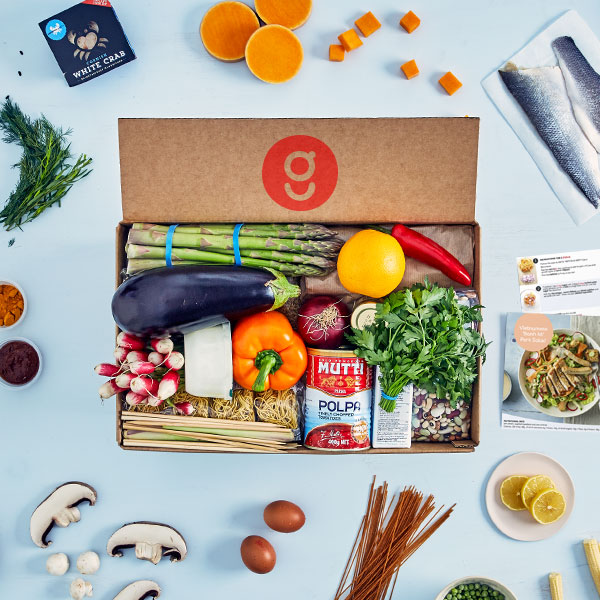 I've actually got today off work and I'm being super lazy, taking advantage of my empty house and lounging around all day! I'm also waiting for a delivery of my first Gousto box. I love meal kit delivery boxes – I'm a big fan of Hello Fresh – but I thought I'd check out Gousto as I had a promo code. I'm really excited to try the recipes I've ordered! If you're in the UK and want to try it yourself, you can get 50% off your first box when you use the promo code PORTI40730681 – that's two servings of four recipes for £17.50!
Okay, let's get on with the post!
This week's short story is A Bruise the Size and Shape of a Door Handle by Daisy Johnson, author of Everything Under. I loved this dark coming-of-age story in which a house seems to take on a life of its own. If you're a fan of audiobooks, you can also listen to Daisy Johnson read the story herself.
Danni at ForBooksSake has shared a few of her favourite eco-friendly alternatives on her blog recently, including bathroom, beauty, and kitchen products. I've loved this series of posts from Danni and can't wait to try some of the products she's recommended!
Rennie at What's Nonfiction shared a review of Libby Copeland's The Lost Family: How DNA Testing is Upending Who We Are. This was on my TBR already – I shared it back in December's Stacking the Shelves post – but this review is great and has got me really excited to read it!
Another fascinating read I came across this month is an article on LitHub about robots writing poetry! It's funny and interesting, and if you're a fan of the AI-generated verse you can get a free PDF from Papergains (or a hard copy for $20).
Finally, The Guardian shared a fascinating article from sports lecturers Michael Hobson and Stuart Whigham in which they examine their own white privelege and discuss their attempts to make their classrooms less racist. It's very self-aware which is refreshing, and carefully avoids being self-congratulating. Hobson and Whigham look at some of the research about racism in UK higher education, and how white lecturers can use their position of privilege and authority to help combat these issues.
Thanks for reading!