It feels like years since I wrote up my TBR for this year's OWLs Magical Readathon, where I said I hoped I could read the five books I needed to get started on the Librarian career. Three weeks into April and I'd completed every prompt, even the additional one for the Dragon Tamer side-class. I read a lot, though it certainly helped that some of the books I chose were on the shorter side – a couple were even short stories – so coupled with the UK lockdown giving me plenty of free time, I'm in a great place to start NEWTs in August, and can go for any career I like now!
Here's what I read for each prompt.
Ancient Runes
Heart rune: Heart on the cover or in the title
Behind Closed Doors
Arithmancy
Magical qualities of '2': balance/opposites:
read something outside your favourite genre
Educated: A Memoir
Astronomy
Night classes: read the majority of this book
when it's dark outside
The Princess Saves Herself in This One
Care of Magical
Creatures
Hippogriffs: creature with a beak on the cover
London: A Short History
Charms
Lumos maxima: white cover
Reasons to Stay Alive
Defence Against
the Dark Arts
Grindelows: set on the sea or at the coast
The Summer Book
Divination
Third eye: use a random number generator
to select your read
The Fire This Time
Herbology
Mimbulus mimbletonia: title starts with M
The Mars Room
History of Magic
Witch hunts: features witches or wizards
White is for Witching
Muggle Studies
Book from a perspective of a muggle (contemporary)
Autumn
Potions
Shrinking solution: under 150 pages
A Forest, or a Tree
Transfiguration
Animagus lecture: features shapeshifting
Foe
Dragon Tamer
Read a book with dragons
The Ice Dragon
I was really trying to choose my books from my existing TBR, but for some reason this round of prompts was not kind to me so some of my choices are a bit of a stretch.
Spoilers (some major) for a few of the above follow:
Behind Closed Doors – this technically has a peach on the cover, but the design is such that part of the peach forms a perfect heart shape.
White is for Witching – doesn't explicitly feature witches but it's in the title so that's good enough for me.
Foe – in case the warning above wasn't enough – major spoilers ahead for this one, like revealing-the-twist-of-the-book kind of major. The shapeshifting was the hardest prompt to find a book for but I felt Foe was the closest. In Foe, a man is chosen for a space mission and to keep his wife company on their remote farm while he is away, he is replaced with an AI that looks exactly like him, and is programmed to act and feel like him too. It's not shapeshifting as such, but it is something unnatural forming the shape of something else, so I felt it was in the same sort of area.
End of spoilers.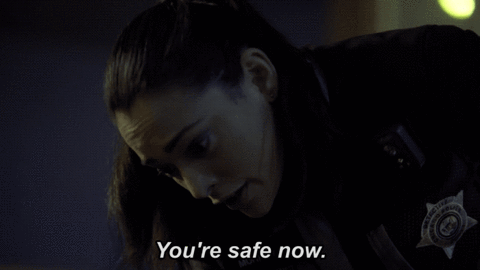 After I finished all of the Magical Readathon prompts, I figured I'd keep the momentum going and finish the final three books I needed for to read for another ongoing reading challenge I'm doing but…. I haven't even started. I literally haven't read a single page in 10 days. I know it's because I don't have high hopes for my next read so I should just pick something else up instead but I keep telling myself, 'No, today is the day I'll start reading it!' and then… I don't. But seriously, TODAY IS THE DAY I'LL START READING IT. As soon as I finish this post I'm going to read just one little chapter. I promise.
How did your reading for OWLs go?
Anyone else get into a slump after the Magical Readathon?