Six For Sunday is a weekly blog series created by Steph @ ALittleButALot. Prompts for April, May, and June 2020 are now up, and May's prompts are all about series!
Today is the big one: favourite series. Once again, I'm recyling the same series as last week for this Six For Sunday post because I predominantly read standalones, but when I love a series I love a series hard. I've also only picked five because even though I've read other series and liked them, there weren't any others that I felt as strongly about as I do these five.
Harry Potter by J.K. Rowling
Hello, you knew this was coming. I'm deep in a Harry Potter phase right now – I reckon it's a comfort thing, I don't know. Anyway, I love these books but what we don't love is JKR being TERFy trash. Am I still going to buy all of the hardback Slytherin 20th anniversary editions of the books? Yes, because I'm also trash, and a sucker for capitalism. Next.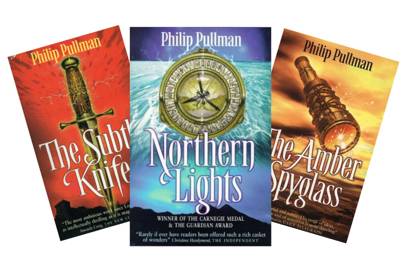 His Dark Materials by Philip Pullman
I grew up with this series just as much as I did Harry Potter and I am so happy that it finally got the screen treatment it truly deserved in the form of the BBC adaptation. I really want to re-read the second and third books before reading The Secret Commonwealth but ya girl only managed 400 pages of reading this month so, uh.. we'll see how we go. The blue/red/yellow covers are my faves because they're the books I've had on my shelves since I was like, ten years old, but I really love the huge omnibus edition. I know my local bookshop stocks this so I might get myself it as a 'Yay, indies are open again!' post-lockdown treat.
The Book of Dust by Philip Pullman
Is this cheating? I mean, it's distinctly a separate series from His Dark Materials so I'm saying it counts. I have loved returning to this world. Granted, I've only read the first book so far but I'm very excited for the second; I can't wait to meet grown-up Lyra and watch her travel the world!
A Song of Ice and Fire by George R.R. Martin
It's never made sense to me why publishers would release a box set of a series that isn't finished yet but what do I know?* I have such conflicted feelings about this series because I loved the books, I loved and then hated the show, and now it's been so long since I read the books I can't even remember what happened (see here). I probably have another decade or before Winds of Winter comes out anyway so hopefully by that time I'll have completely erased the show from my brain and have re-read the books and hopefully still love them?
* I figured it out, and it's the same reason why there are eleven thousand editions of the Harry Potter books: money.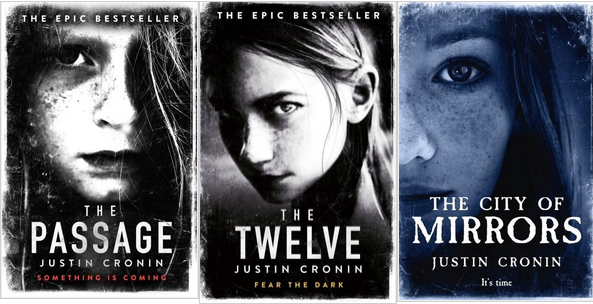 The Passage by Justin Cronin
This series is tragically underrated. I literally get emotional just thinking about how good it is, and I want to reread it all the time. I've tried to get so many people to read it but feels get in the way of coherence and I just say things like 'Vampires bad?' It's such a great take on vampires and a really exciting version of post-apocalyptic America that feels so different to everything else I've read. Ugh, my heart HURTS for this series.
What are your favourite series?